| | |
| --- | --- |
| Posted on 22 March, 2019 at 0:00 | |
The octopus is curious, crafty and clever and their intriguing behaviour is changing the way we think.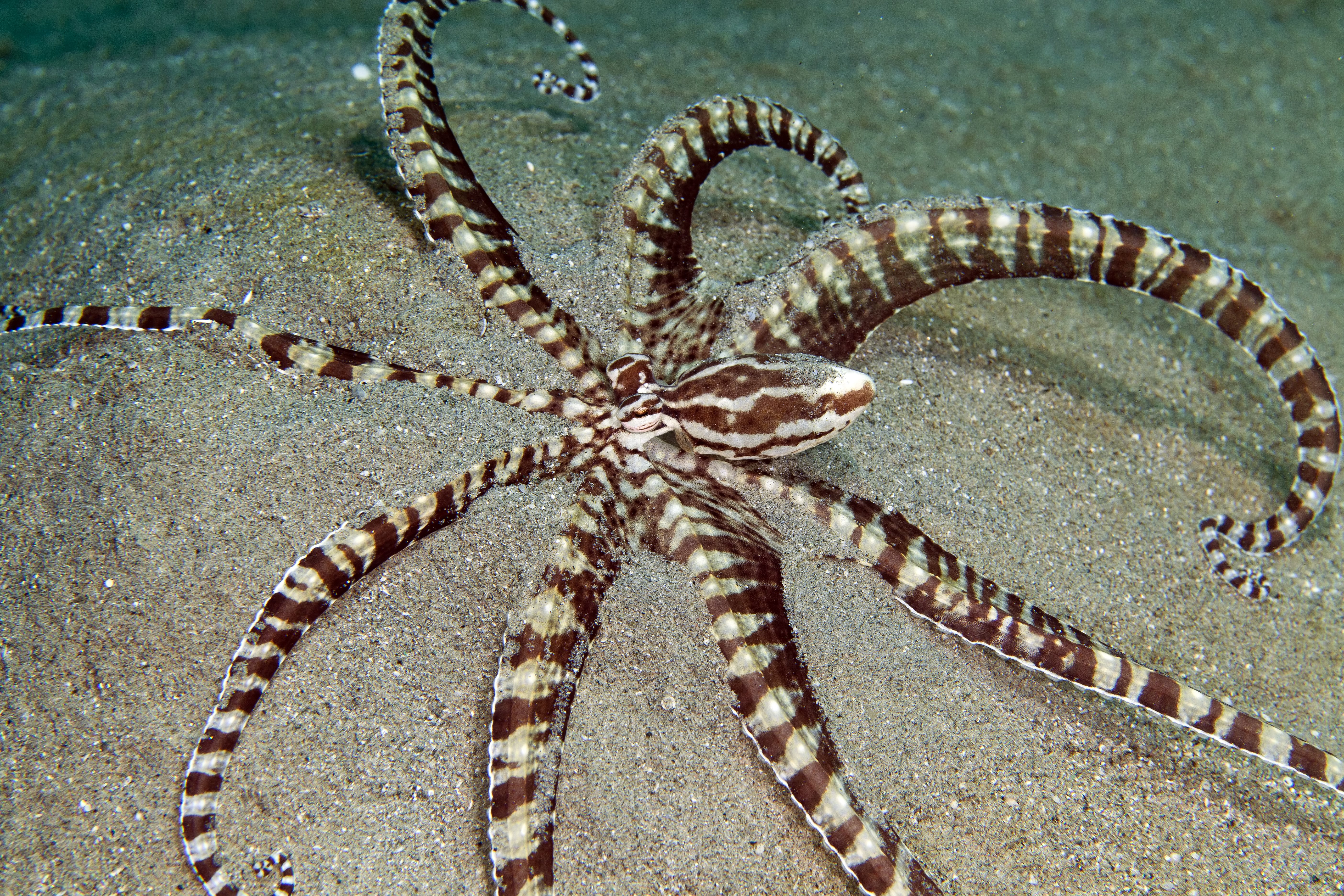 Looking down to the shallow sea grass beds, it was hard to focus. Then I saw it, almost impossible to see, a tiny pygmy octopus. It hid shyly behind a rock eyeing me suspiciously. Hovering above it, with surprise I realised I was als...
Read Full Post »